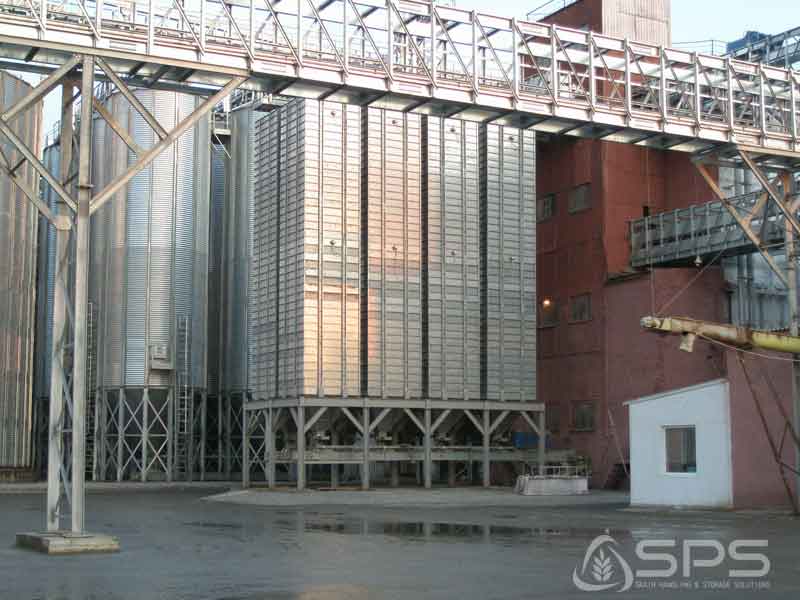 In what situation are square silos preferred versus round silos? A typical question raised by many of our clients in seeking optimal solutions for their storage projects.
Before making such an important decision, it is necessary to know in which cases it is better to use a square silo instead of a cylindrical base and why. We'll explain some notable points:
When you need to store different products and qualities at the same time and in the same place or you have lack of space, the square silo is recommended, as this system can store 25% more product in the same surface.
In cases of frequent loading and unloading and relatively short storage time.
In feed and flour mills, a modular square silo system is more suitable because it is easy to assemble and has a dust removal system, so it is easier to keep clean.
The extendable modular square silo system provides a maximum flexibility in the case of future extensions or cellular division to adapt to new production requirements.
Square silos offer greater accessibility for the inspection of the silos and the maintenance or repair of machinery.
Another aspect to highlight is that stored products, as well as facilities, are better preserved, since we can install an enclosure without the need of a support structure.
Silos need to suit your storage demands, so it is very important to know the advantages and disadvantages of the different systems before making a decision.
Standard square silos are galvanized, but we can also offer a stainless steel finish. The hopper models come in a 45° or 60° angle. It has a self-emptying system to prevent the product from adhering to the silo walls.
Square silo capacities range from 1 to 100 tons, although we can also design a customized solution for special client needs.
For more information about the square silos and qualities, please contact us. Our technical team will be happy to assist you and offer the best solution for your storage project.